---
Photographic Gallery "Hanabi-Sanka" by Kiminari Onozato
---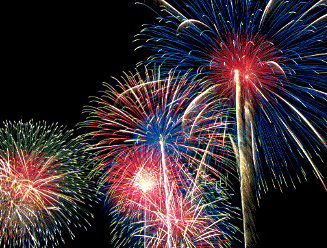 12 inches shells continuous launching at Perfect Liberty Order's Fireworks Art Celeblation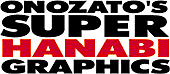 "Hanabi sanka" It is the spilit that praise a tradition of fireworks cultivate by our predecessors. and at the same time, express the fireworks now in japan.
"Sanka" meaning show our deep respect for both fireworks itself and creaters of it= pyrotechnists. I flatter myself that you will see in here one of Japanese traditional fireworks gem.
FPL and Kiminari Onozato's fireworks photographs has a merit of fine and beautiful colors never until now.
Please look and enjoy our gallery to your heart's content.     

(Kiminari Onozato)
---
This gallery divided into next four exhibition rooms and common data.
Please click sumnails in each room, you can see more large fine JPEG photo and read explanation.
   
Please DO NOT USE any photos for any use without permission.
If you use our photos for website, don't forget to indicate "Who took this photo?"
that is, indicate "copyright". as an example "photo by K.Onozato" "photo by Japanese Firewoks Homepage".
It is desirable that you set up "link" to our website.
---
INDEX
How to take a fireworks photography
---
Presented By Fireworks Photographic Library